The production of textiles is resource-intensive and causes large amounts of carbon dioxide emissions. On the one hand, these are released as direct emissions, on the other hand they arise indirectly - for example through the production of fertilisers and pesticides for cotton cultivation. In the course of the individual production steps of a textile, this creates an ecological footprint of enormous shoe size. This footprint is created every time a new piece of clothing, a new duvet cover or a new towel is made. It would be much more sensible to reuse or recycle the textiles already produced after their first phase of use: This would save both resources and climate gases.
The European Commission has addressed this unnecessary "waste" through the Green Deal and the New Circular Economy Action Plan adopted in March 2020. Through circular models, the life span of textile products is to be extended in the future and the currently prevailing throwaway mentality is to give way to the principles of sustainable, responsible use. Worn-out clothing and textiles should no longer end up on the rubbish heap, but should be reused, repaired and ultimately recycled. Ideally, a fibre should become a fibre again or a textile should become a textile again.

Closing the loop for good!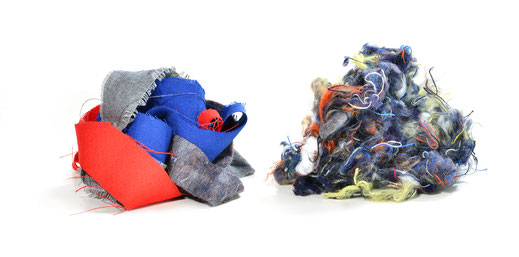 The textile service has been demonstrating for a long time that such a model works. Thanks to processing, repair and reuse, laundry items are used there until their appearance or functionality no longer meet the customer's requirements. However, the last step to finally close the cycle is still missing. There is still no solution to reuse the discarded textiles as raw material for new products. Instead, old textiles often end up in downcycling and are processed into cleaning rags or torn fibres. Yet the rental service offers ideal conditions for fibre recovery on an industrial scale, because large quantities of similar qualities are used in the industry. This potential must be exploited!
Turning old into new!
Approaches to utilising the possibilities of discarded contract linen have been around for some time. The Finnish design studio Tauko, for example, uses large-format old textiles from the hotel and health care industries as the basis for exclusive apron collections for the hospitality industry as well as for new fashion creations. The designers re-dye the goods and tailor individual workwear and fashion from them.
The Swedish company Reused Remade, which we supported in the initial phase with discarded bed linen, reprocesses it into durable textile carrier bags. In the meantime, the two designers have expanded their product portfolio to include various cosmetic accessories made from old terry towels.
Although such upcycling concepts lead to the creation of entirely new products, they do not offer a holistic solution approach. On the one hand, unusable, heavily stained contract textiles cannot be taken into account, and on the other hand, cuttings, i.e. waste, accumulate in the ready-made clothing.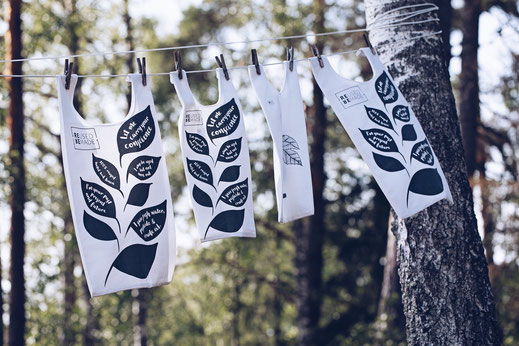 Different routes lead to recycled fibre
However, the goal of a circular textile industry must be to reuse the raw materials bound in the goods as comprehensively as possible. Ideally, the textile composite is separated, the fibres are separated by type and reintroduced into the textile production process. So far, however, what sounds simple is still largely pie in the sky. But there is reason for hope, as some projects initiated by Dibella show.
---
Napkins made of 100% organic Fairtrade cotton that were discontinued by a textile service customer were mechanically recycled at a partner company in Pakistan and then processed into jeans. For this purpose, the textiles were shredded, whereby the fibres are released from the composite. The relatively short staple recycled cotton was then mixed with new fibres, spun into yarns, woven into denim fabrics and made into jeans.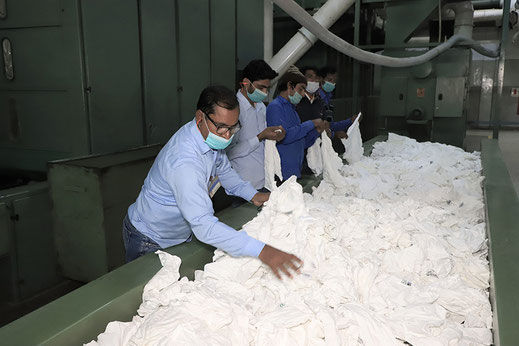 ---
In order to advance the separation of cotton-polyester blended fabrics into their basic materials, Dibella has been involved for years as a "pioneer member" of the English start-up WORN AGAIN.

The company, founded in London in 2005, is currently building a pilot plant in Switzerland for chemical recycling. It is scheduled to start operations in 2024, but will initially only process textiles made of 100% polyester.

In the next step, an expansion to mixed fabrics from the workwear industry, which contain 65% polyester as standard, is planned.

At the end of the process, two individual material streams - namely cellulose and PET - are to remain that can be returned to the textile cycle.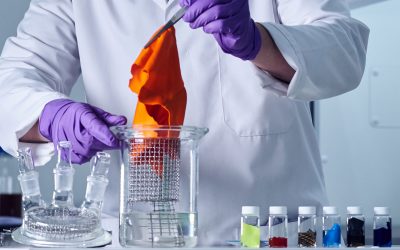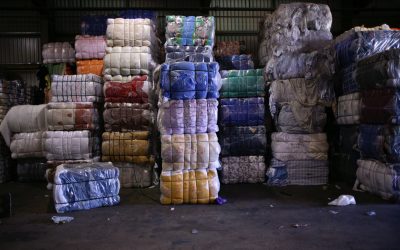 ---
In the DITEX research project, Dibella participated in the development of a recyclable bed linen.

It consists of recycled polyester and the lyocell regenerated fibre Refibra®, which is obtained from cotton production waste, among other things. The results of the project have led to the bed linen line "Versailles", which we present in more detail in the next issue of our wash! newsletter.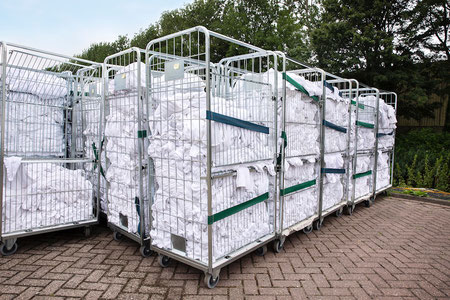 ---
In 2021, Dibella founded the cooperative CIBUTEX with various partners. Their goal is a large-scale industrial recovery of the chemical building material of cotton: cellulose. To this end, CIBUTEX collects old textiles from textile service customers, sorts them according to material groups and then sends them to Sweden to the recycling company Södra. There, the delivered textiles are ground into small pieces, converted into cellulose in the Lyocell process and then spun out into Tencel™ Refibra® fibre in the so-called "OnceMore" process.
Chemical cellulose recycling of cotton has so far been limited to white, bleached textiles and is only available on a limited scale. Thanks to the CIBUTEX initiative, however, Södra now has increasing quantities of cotton-containing used textiles available. The company is therefore expanding its capacities: The OnceMore plant planned for 2025 is expected to have an annual production of 25,000 tonnes.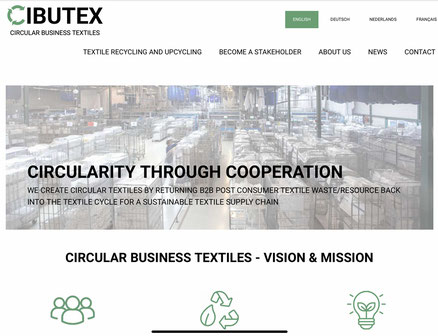 ---
As the DITEX research project has shown, the identification of used textiles proves to be a major obstacle to efficient fibre recovery. Dibella and several research partners have been committed to finding a solution since the beginning of 2023: In the "KICKup" project (AI-supported, chemical cellulose cycles) funded by the German Federal Foundation for the Environment (DBU), they want to automate the sorting of fabrics made of cotton and polyester and thus create the basis for smooth fibre recycling.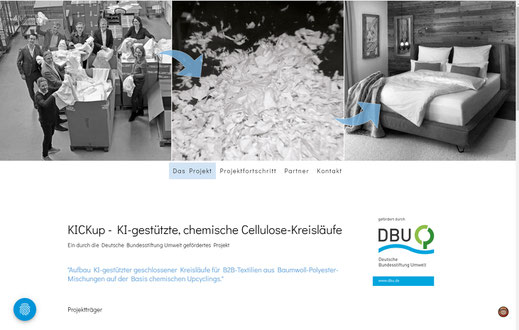 Manufacturers under obligation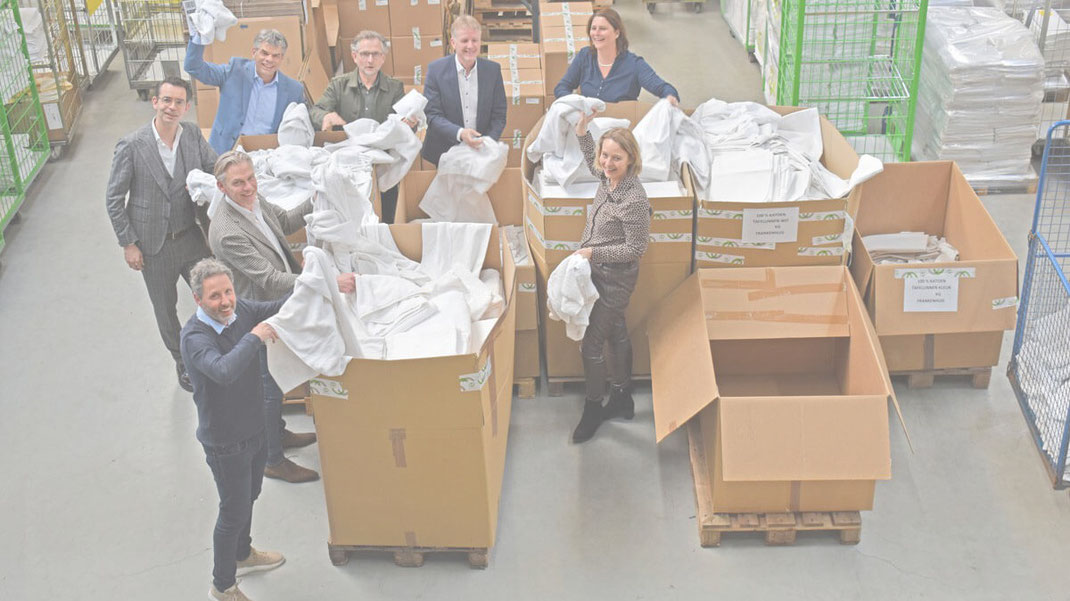 While circular textile recycling systems in Germany are still based on private initiatives, France has already become active. The government in Paris has decreed an extended producer responsibility (EPR Policy) as of 1 January 2023. This makes manufacturers, retailers and importers of fashion, household linen and footwear responsible for their products - throughout the entire life cycle of their goods. The legal requirement includes the design of more sustainable processes, the use of sustainability labels, greater use of recycled materials. In addition, there is a ban on destruction and the obligation to recycle products and packaging after use. For this purpose, companies can set up their own officially accredited programme or are obliged to register with an approved take-back system.
Sweden is the second country to introduce an EPR for clothing, household textiles, bags and textile accessories. From 1 January 2024, producers will be obliged to participate in a collective take-back system for their products. This is intended to gradually reduce the amount of textile waste that ends up in energy disposal or household waste by 90%.
In the Netherlands and Germany, the introduction of an EPR is planned by 2025. Manufacturers and traders of textiles will then have to prepare themselves for a registration obligation, as is known, for example, from the packaging sector. Then, only those companies that have licensed their products and assume responsibility for their entire life cycle will be allowed to market their textile products. Thanks to our diverse partnerships and initiatives, we at Dibella are well prepared for this!
Sources & Links
https://environment.ec.europa.eu/strategy/circular-economy-action-plan_en
https://reusedremade.com/pages/manifest
https://wornagain.co.uk/
https://www.ditex-kreislaufwirtschaft.de/
https://www.cibutex.eco/de/
https://www.kickup.eco/
https://www.oecd.org/environment/extended-producer-responsibility.htm