Bocholt, August 2022: Dibella's long-standing managing director Ralf Hellmann will retire from day-to-day business in the summer of 2023 and then focus exclusively on the company's sustainability strategy.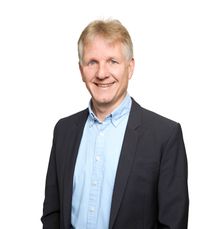 "It has always been my goal to retire from the day-to-day business of Dibella at the age of sixty and to reduce my active part in the company. That time has now come. At our annual meeting, I informed the shareholders that I would like to relinquish the office of managing director at the end of July 2023," says Ralf Hellmann, who has guided the fortunes of Dibella for almost thirty years.
"However, at the express wish of the shareholders' meeting, I will continue to be active for Dibella to a limited extent and will accompany the orientation and implementation of the sustainability strategy in an advisory capacity for at least three years," adds Ralf Hellmann.
The group of shareholders also noted positively that Ralf Hellmann will remain with the company as a shareholder beyond the time frame of his advisory activity, and that his expertise will thus continue to be available for shaping a successful future. 
Lived responsibility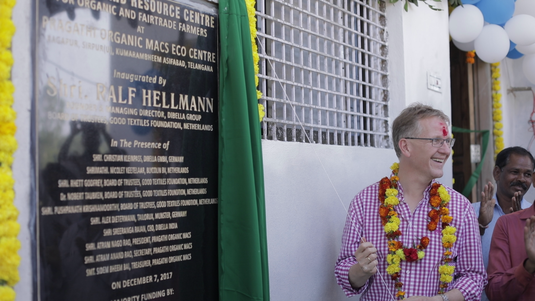 Ralf Hellmann's career in the textile industry began in 1986 when he trained as an export merchant with a yarn trading company and a little later completed additional training as a textile technician for merchants. In January 1995, he joined Dibella as managing partner and developed the company into a pan-European supplier of durable bed linen, table linen and terry towelling for the textile service industry. More than a decade ago, he began the sustainable orientation of the company and the expansion of the product range to include textiles produced in an ecologically, ethically and socially responsible manner. His commitment to corporate social responsibility has already earned him numerous awards and honorary positions. Ralf Hellmann is, among many other positions, Chairman of the Board of the MaxTex Association, which he initiated, a member of the Advisory Board of the B.A.U.M. Network for Sustainable Management and a member of the Board of Trustees of the Hess Natur Foundation. He also founded the GoodTextiles Foundation, which supports projects in the regions of origin of organic cotton. In addition, he is a strong advocate of textile recycling and is involved in pioneering research projects. After leaving the management of Dibella, he wants to get more involved in these and other forward-looking projects.
Photos: ©Dibella bv
Picture: Ralf Hellmann
Caption: Ralf Hellmann will accompany Dibella in an advisory capacity in matters of sustainability strategy after he leaves his position as managing director in July 2023. 


---
Contact
For further information, please contact:
Dibella b.v.
Mrs. Silke Brüggemann
Hamelandroute 90
NL-7121 JC Aalten
Phone +49 (0)2871 21 98 552
E-Mail: brueggemann@dibella.de