Bocholt, May 2020: Dibella has once again received an award from the non-profit organisation Textile Exchange in recognition of its strong commitment to sustainably produced raw fibres. Internationally, the company has been ranked third in the use of fair trade organic cotton for the second time in a row.
Dibella has been dedicated to using sustainably produced flat linen for contract business for many years. Its ecological and social commitment along the textile chain has already earned the company numerous awards. This has now been joined by a further award presented by the globally acknowledged non-profit organisation Textile Exchange, which puts the company in third place for the second consecutive time in the use of environmentally friendly fair-trade cotton.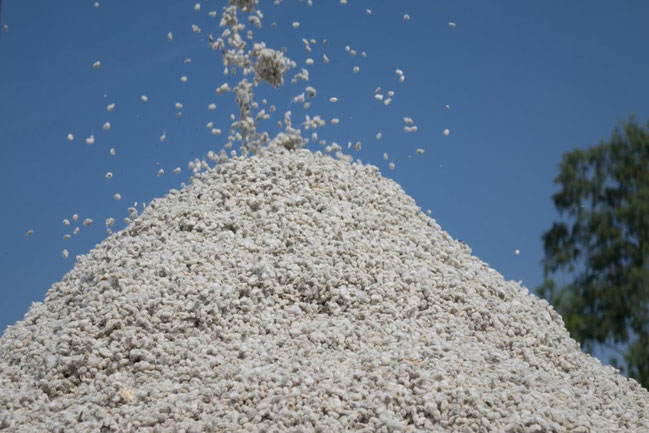 Every year Textile Exchange analyses the consu25mption of sustainably produced fibers at an international level, nominating particularly committed buyers.
The results for the past season have now been announced in Textile Exchange's Corporate Fiber and Materials Benchmark Program 2019: With 257 tons of fair-trade organic cotton, Dibella is at the top of the league alongside Boll & Branch (first place) and Naturaline (second place). 
"Our contract qualities are produced with minimum environmental impact and in accordance with the principles of social responsibility and are growing in importance in textile service, again reaching a high level last year. The analyses performed by Textile Exchange show how large the share of our relatively small market segment of sustainably produced contract linen is. For this reason, we are particularly proud to have achieved third place," said managing director Ralf Hellmann, commenting on the receipt of this international award. "The Textile Exchange figures retrospectively track the trends for 2019. However, no sooner was the year over than the SARS-CoV-2 virus arrived. It has had disastrous consequences for microfarmers who grow cotton and – as was previously the case with climatic changes – has led to a dramatic drop in sales. This makes it all the more important to use sustainably sourced raw materials, which is why we are stepping up our commitment to fair and environmentally friendly sourcing. The success of our responsible activities is being acknowledged by more and more customers, as our high Textile Exchange ranking shows."